I'm working on nailing down my bakery this week. It's kind of daunting. I have to feed cake to a
LOT
of people. With my dad being a minister, we are opening the ceremony and cake & punch reception up to the whole church. As a result, I'm a little cost conscious of how this whole cake thing comes together. It must satisfy the following requirements:
1. It must be pretty, but doesn't need to be fussy.
2. It must taste amazing and not be dry. Tiers of carrot and red velvet, please.
3. No fondant. It's just not my favorite with the aforementioned carrot and red velvet. (The groom's cake will likely have fondant, but that's a secret cake not to be revealed until the wedding day.)
4. It must feed several hundred people.
5. No cake topper. It's just not for me.
While I love super ornate cakes, I really want something that looks very homemade. Maybe a cake my grandmothers could have whipped up for a childhood birthday, but on a grand scale. Creamy white. Fluffy with the addition of flowers to give it some sophistication.
Here are my inspiration cakes: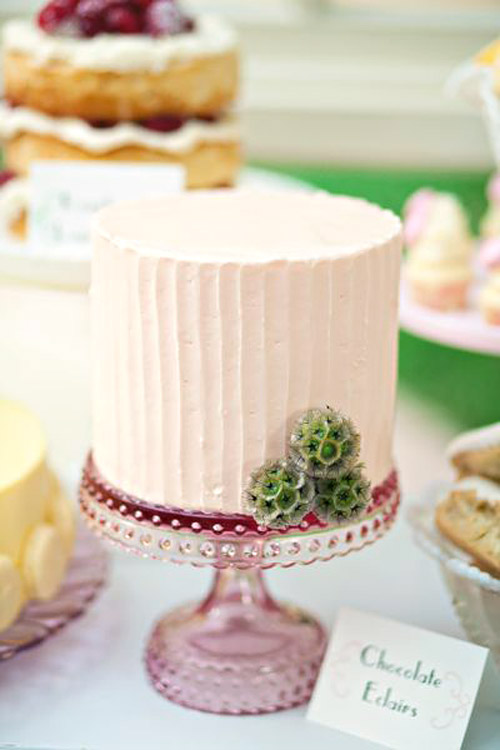 (You must check out all the cake stands at Sweet and Saucy! They are pretty much to die for.)
Happy Planning!